Stroopwafel Brownies
Instructions
1. Set the butter, caster sugar and cocoa powder in a large heatproof bowl over a saucepan of simmering water, making sure the bottom of the bowl does not touch the surface of the water. Stir occasionally as the butter melts until you have a grainy, but smooth mixture. Remove the bowl from the heat and set aside to cool.
2. Meanwhile, grease and line a 20x20cm tin with baking parchment, and pre-heat to oven to 160 degrees. Roughly chop half the mini Stroopwafels.
3. Once the mixture is cool, beat in the vanilla, a generous pinch of salt, and the eggs, one by one, to create a thick batter.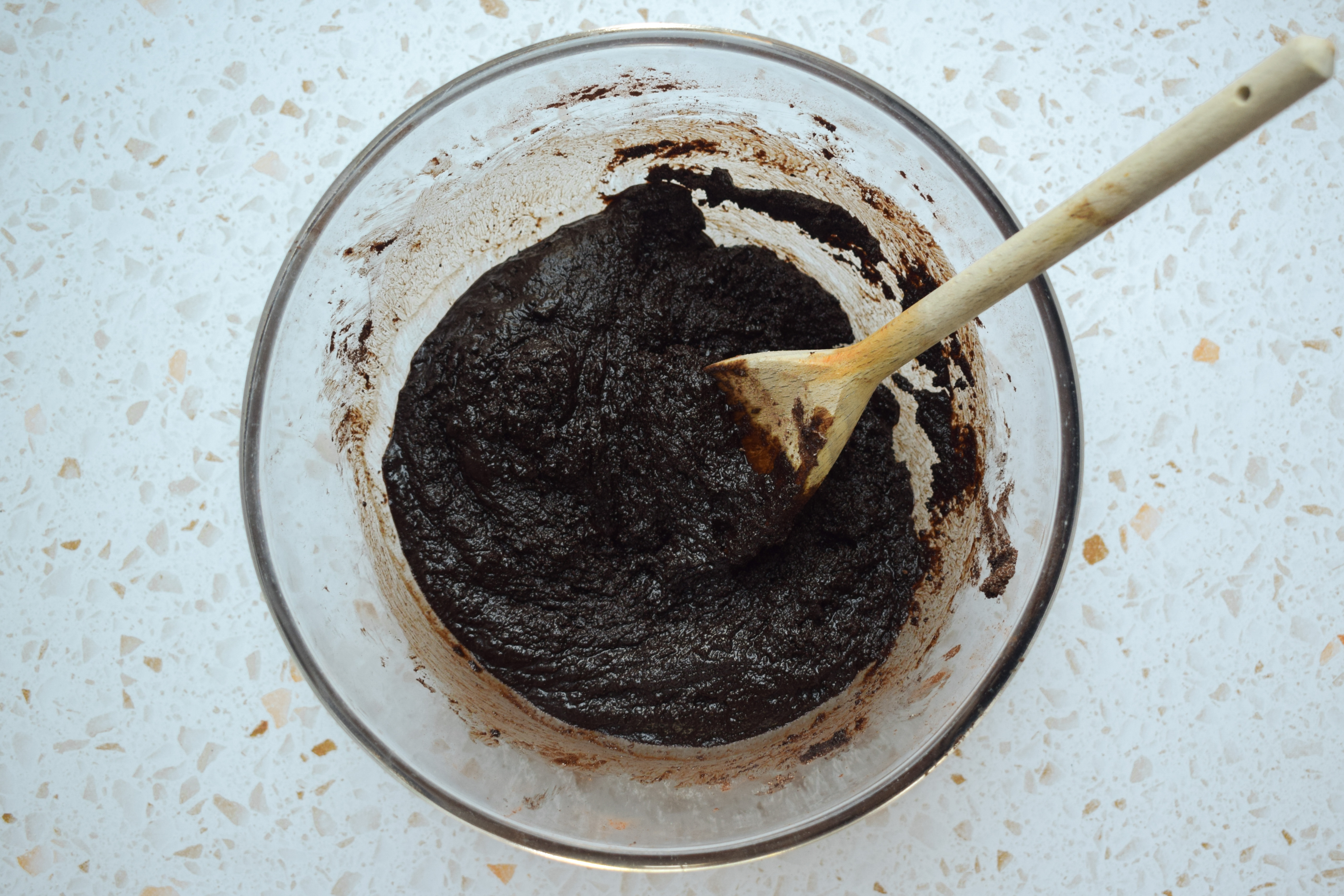 4. Fold in the flour, followed by the chopped Stroopwafels. The mixture should be very thick.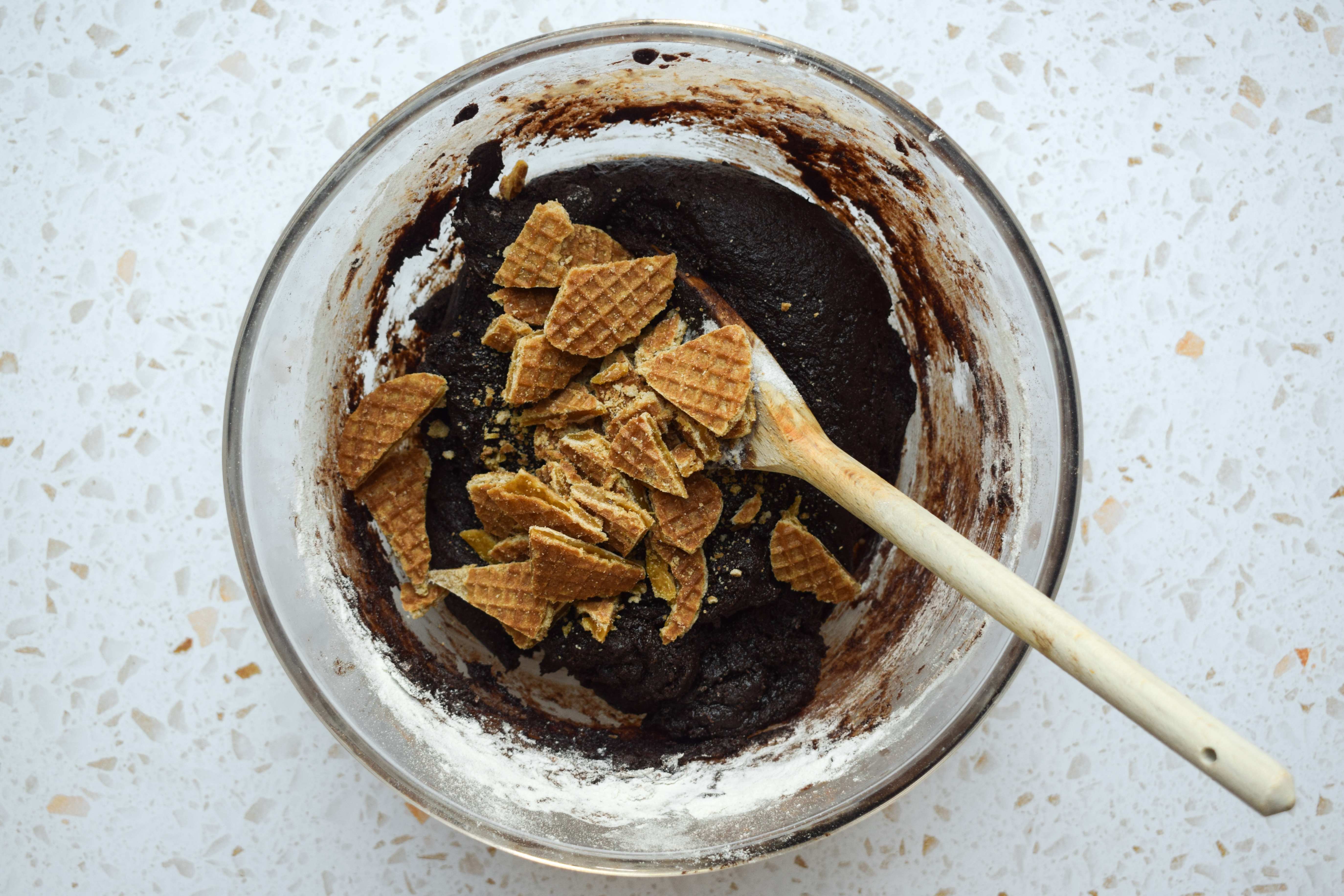 5. Smooth the batter into the prepared tin. Smooth the top before decorating it with the remaining Stroopwafels.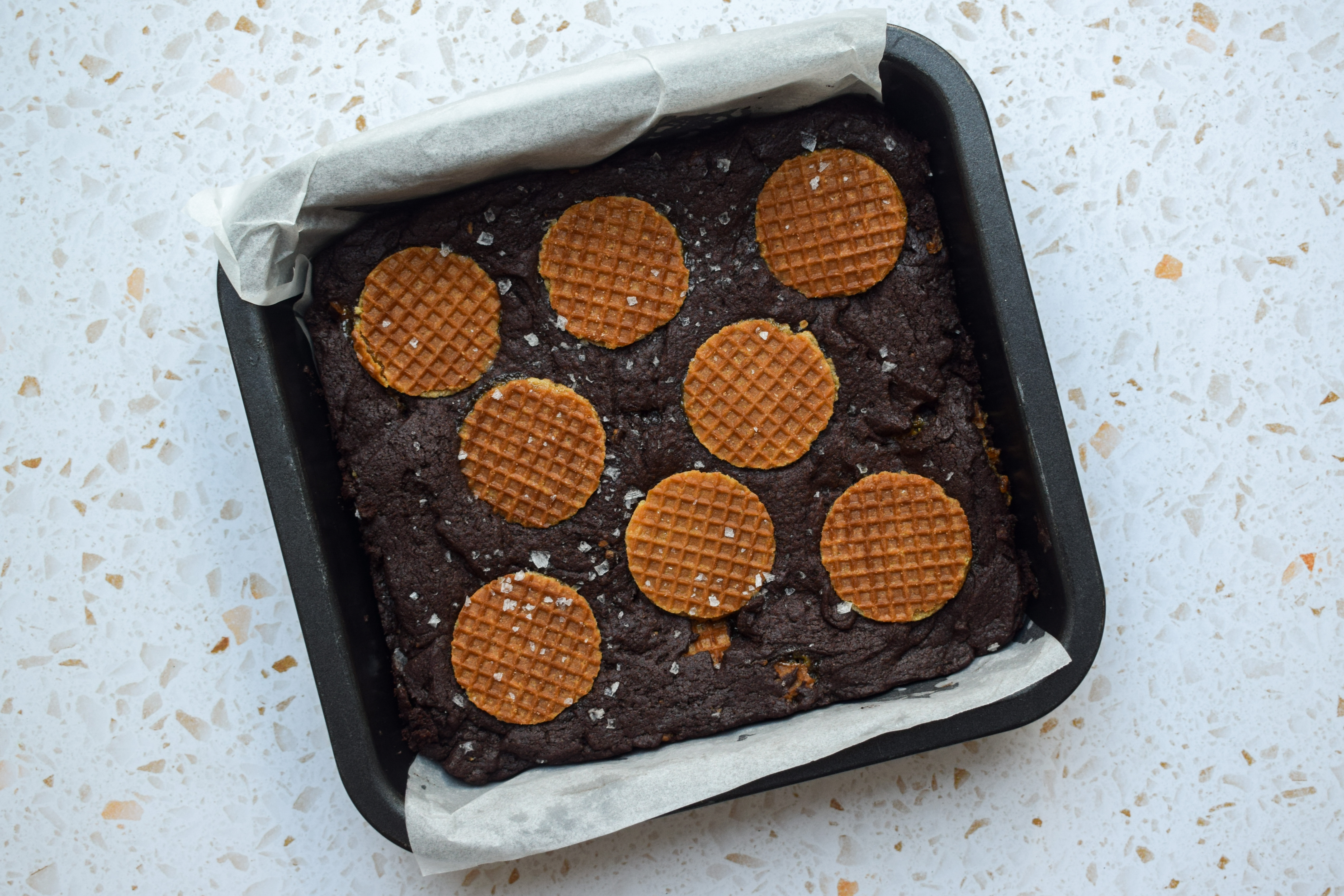 6. Bake for 20-25 minutes until the top of the brownies have set. Leave to cool in the tin before lifting out and slicing.
Ingredients
Available in store
150g unsalted butter
275g caster sugar
110g cocoa powder
1/2 tsp vanilla extract
flaky sea salt
2 large eggs
120g plain flour
140g mini Stroopwafels