Ginger Pork Meatballs with Green Curry Coconut Sauce
Written by: Rachel Phipps
Instructions
In a large bowl, combine the pork mince, egg, panko breadcrumbs, coriander, ginger, sea salt, and garlic to create a consistent mixture. Roll into approximately 16 meatballs, roughly the size of halfway between a walnut shell and a golf ball.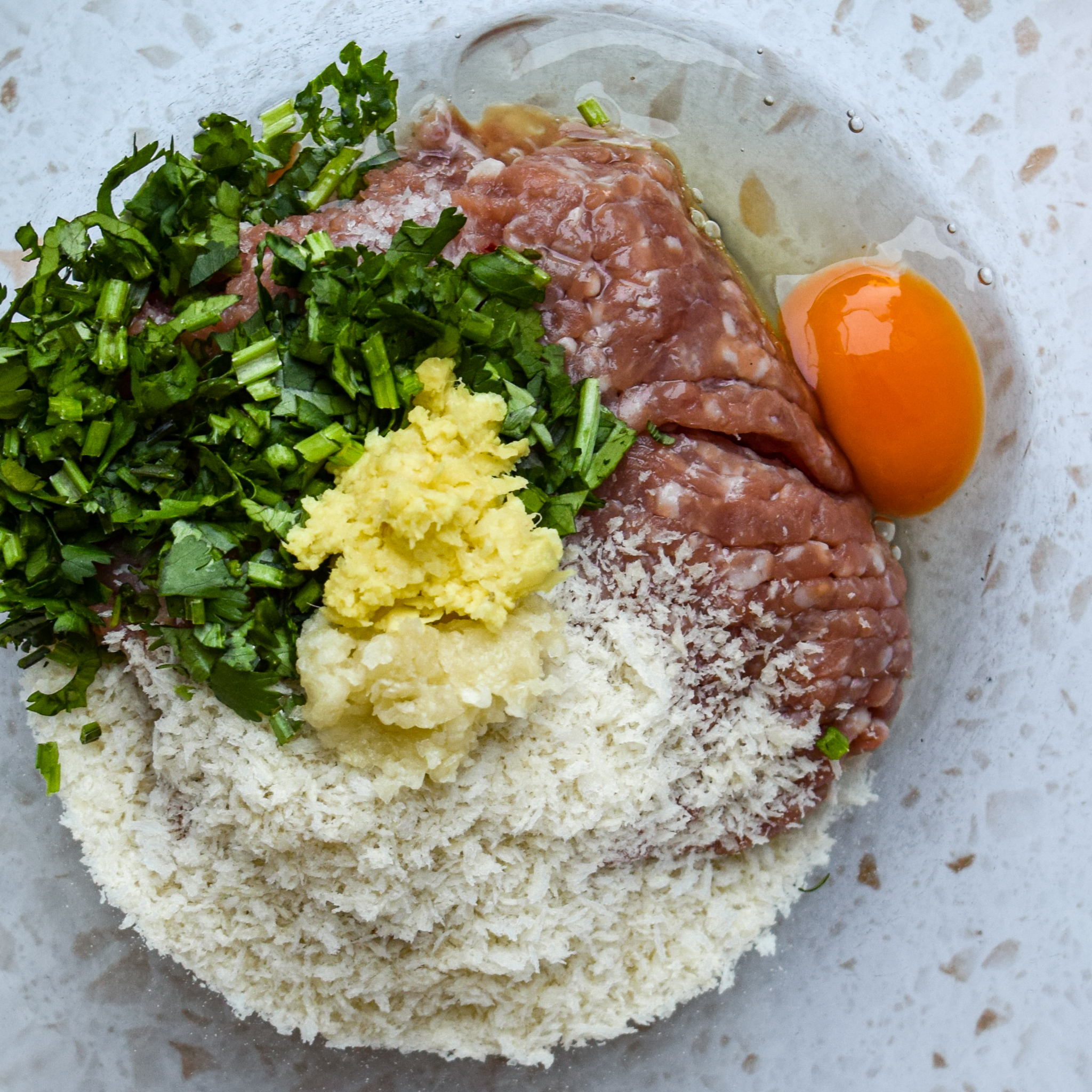 2. Heat just enough oil to cover the bottom of a medium-sized shallow casserole dish or frying pan set over a medium high heat until it is shimmering - a non-stick pan will work best here. Gently fry the meatballs until browned all over, working in batches if necessary and setting them aside on a kitchen paper-lined plate to drain off any excess oil. Adjust the heat if necessary to stop any pieces burning on the bottom of the pan and this will ruin the sauce! If this happens, start the sauce in a fresh pan.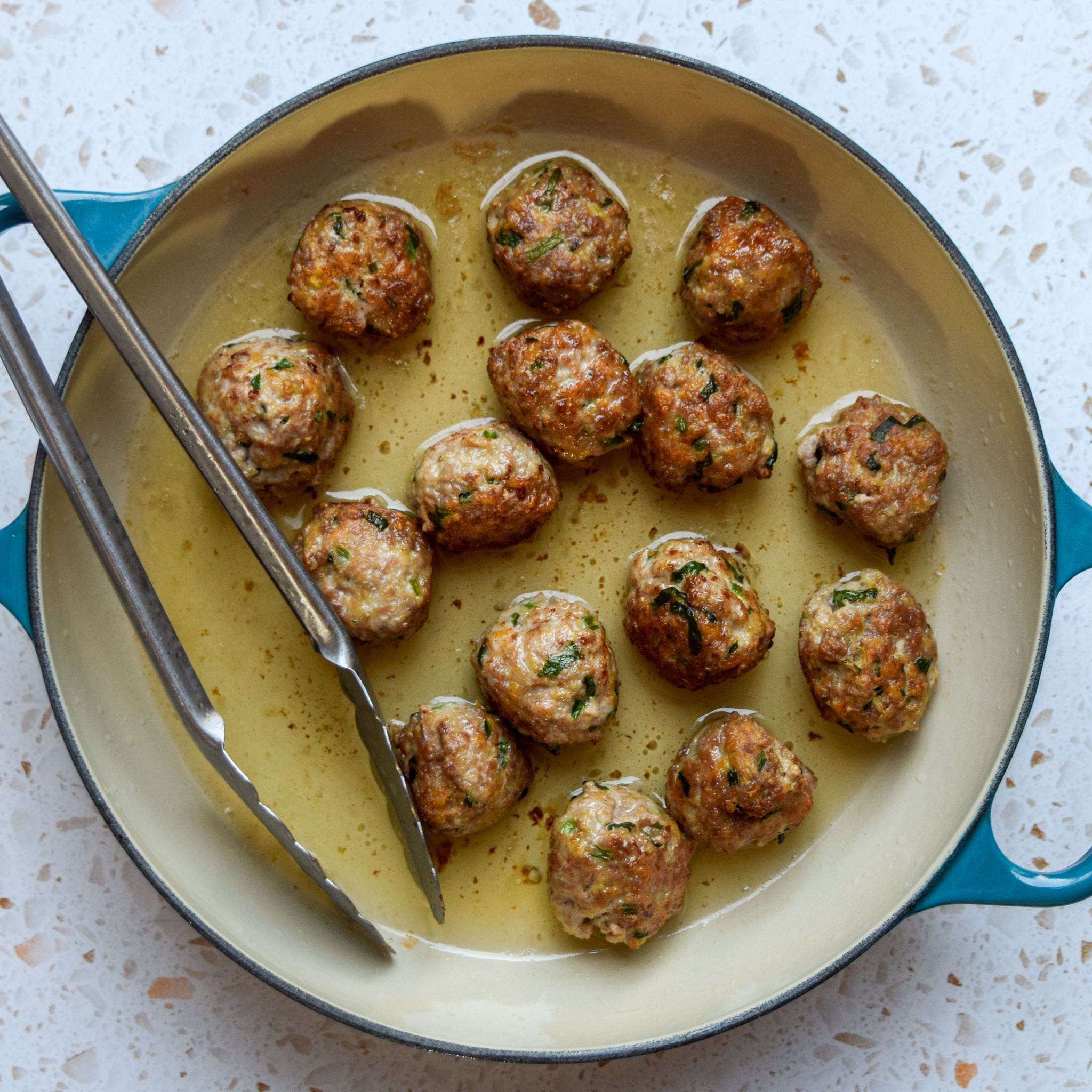 3. To make the sauce, tip away the excess oil from the pan and return it to the heat. Add the curry paste and fry for a minute until aromatic. Stir in the coconut milk, lime juice and the fish sauce, starting with 1/4 tsp and adding more at the end of the cooking if the sauce could do with more salt.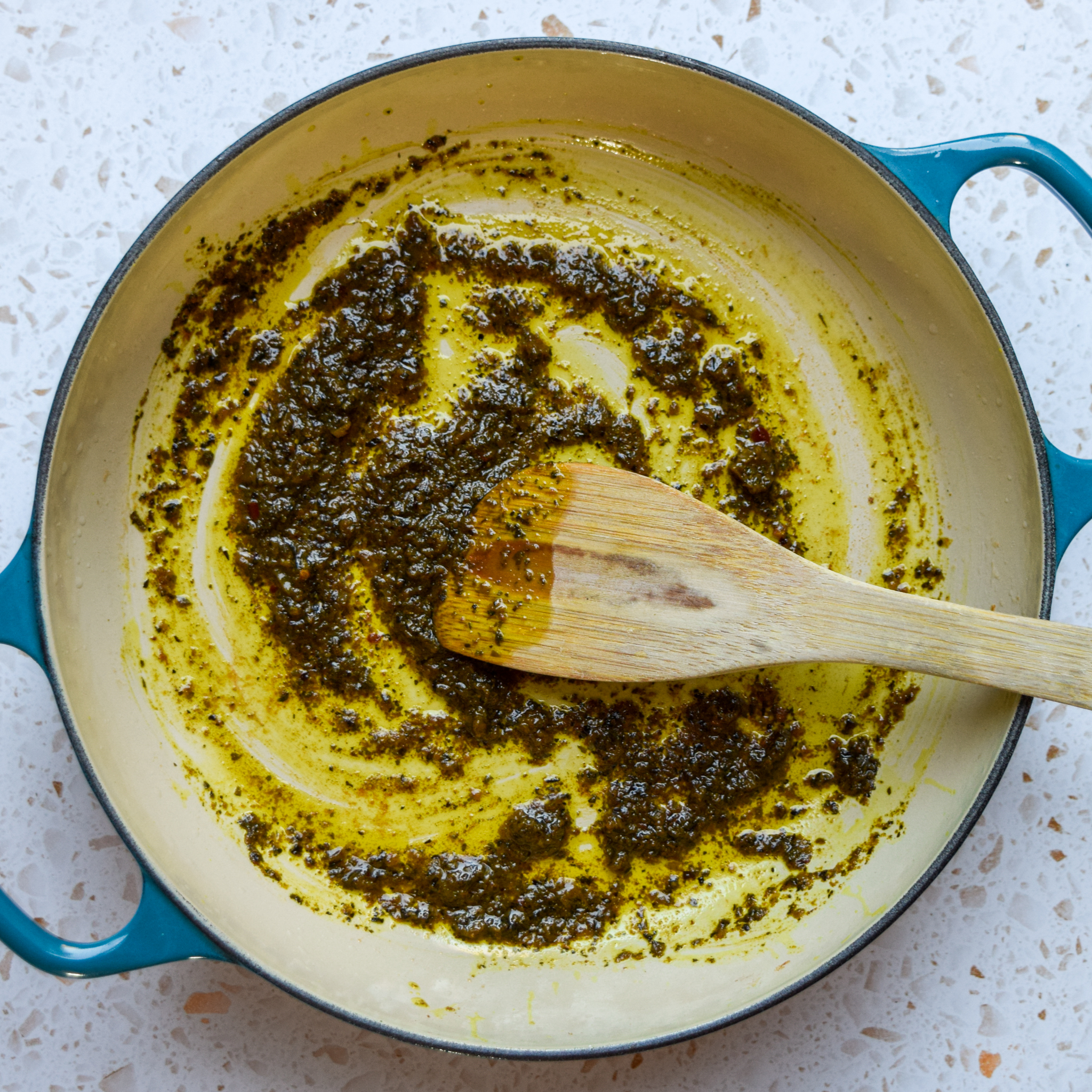 4. Return the meatballs to the pan and raise the heat to bring the mixture to the boil. Instantly reduce the heat to low, and allow the meatballs to simmer in the sauce, uncovered, for 15-20 minutes, stirring occasionally, until the sauce has thickened slightly and the meatballs are cooked through.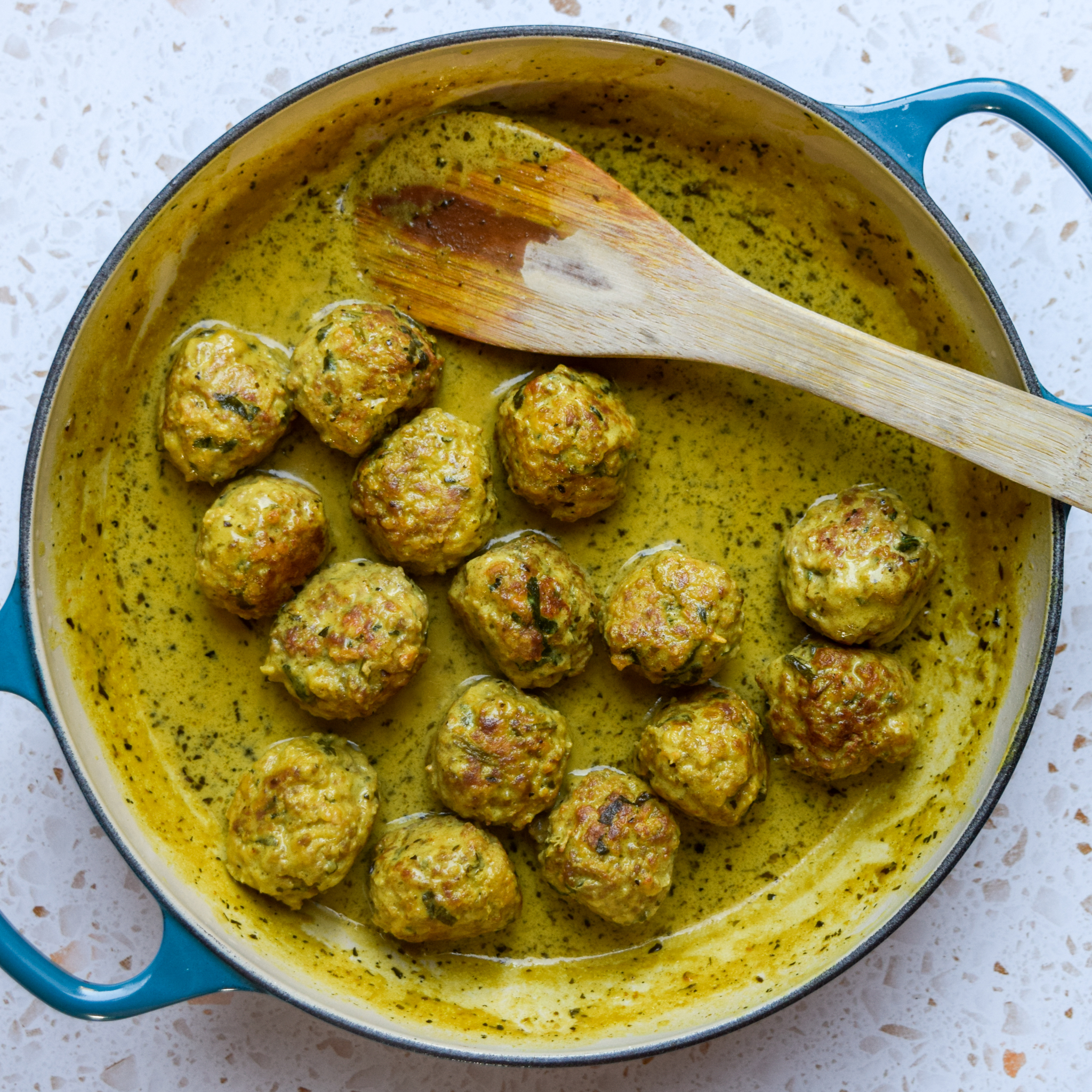 5. Check the seasoning just before serving.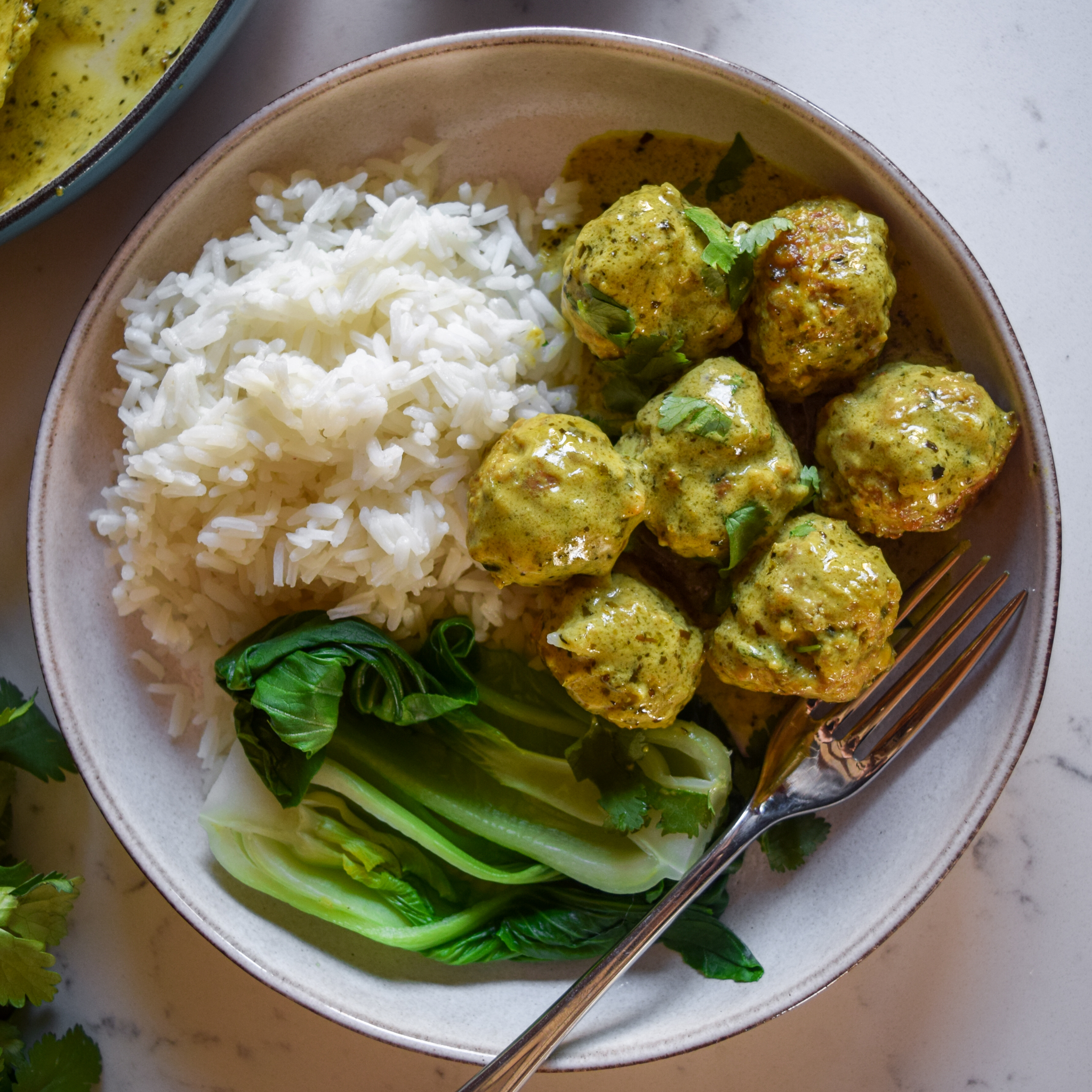 Ingredients
Available in store
For the meatballs:

400g pork mince
1 medium egg
3 tbsp panko breadcrumbs
1 tbsp fresh coriander, finely chopped
1/2 tbsp fresh ginger, grated
1 tsp flaky sea salt
1 large garlic clove, minced
Light oil (vegetable, sunflower or olive oil), for frying

For the green curry sauce:

1 1/2 tbsp Thai green curry paste
1 x 400g can coconut milk
Juice of 1/2 lime
1/4 tsp fish sauce, to taste