Easy Mushroom Gnocchi
Instructions
Heat the oil in a medium to large heavy bottomed frying pan or casserole dish over a medium high heat. Fry the sage leaves until just crisp, and set aside.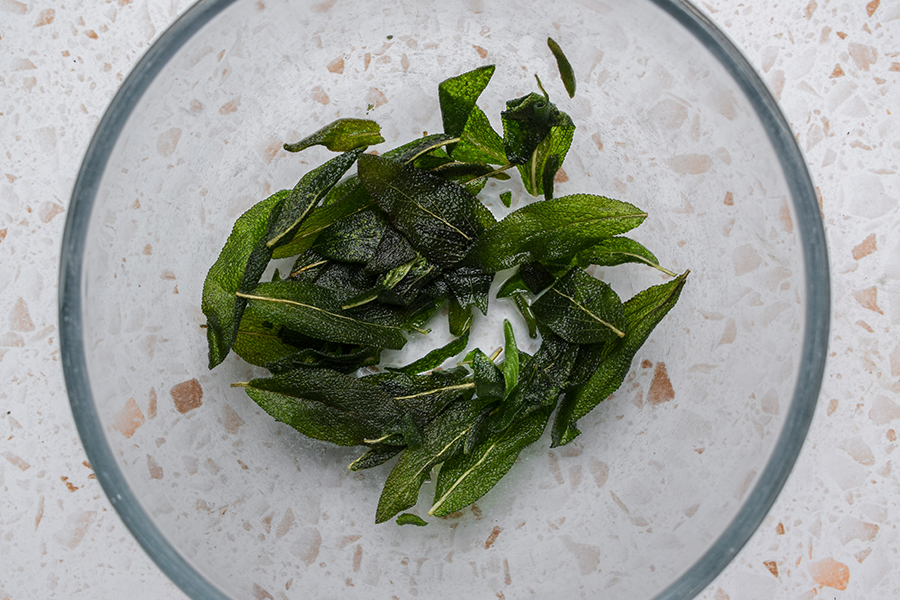 Meanwhile, cook the gnocchi in a pan of boiling, salted water until the pieces float to the top. Drain and set aside.
Add a small knob of butter to the sage-infused oil in the pan. Once the butter is frothing, add the gnocchi and cook, stirring occasionally until it has become slightly crisp. Remove from the pan with a slotted spoon.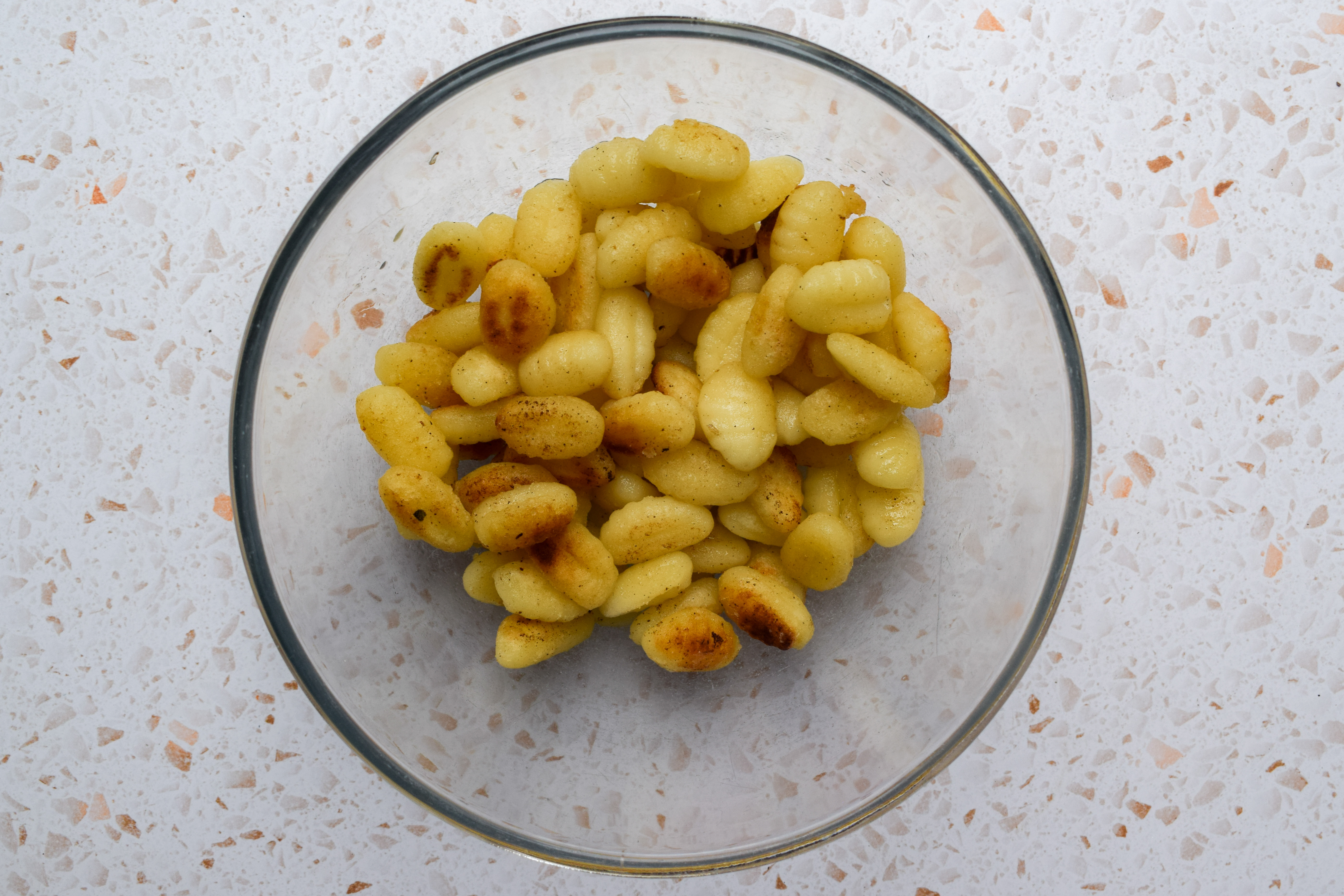 Thinly slice the onion and add it to the pan with another small knob of butter, and a pinch of salt. Cook until soft.
Add the mushrooms, sliced in the case of the shiitake and king oyster mushrooms, and torn in the case of long, thin varieties, and the girolles. Season well with salt and pepper, and cook until soft and tender.
Add a generous glug of white wine to the pan and a final small knob of butter. Turn the heat down to low. Stir until the butter has melted and the sauce has slightly emulsified.
Return the gnocchi to the pan along with about half the parmesan shavings. Stir and cook until warmed through.
Serve topped with the crispy sage and the rest of the parmesan.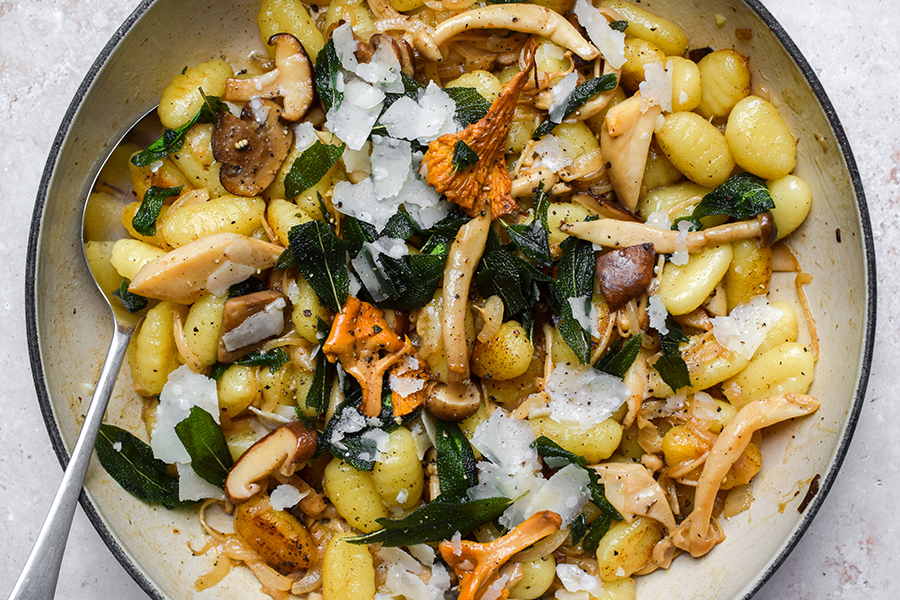 Ingredients
Available in store
1 tbsp light olive oil
small handful fresh sage leaves
unsalted butter
1 x 500g pack potato gnocchi
salt
1 small brown onion
200g mixed mushrooms
freshly ground black pepper
generous glug dry white wine
generous handful parmesan shavings