Chocolate & Cherry Eton Mess
Instructions
To make the eton mess:
Halve and pit the cherries. In a small bowl, stir them together with the caster sugar and the lemon juice, and set aside to macerate for 20 minutes.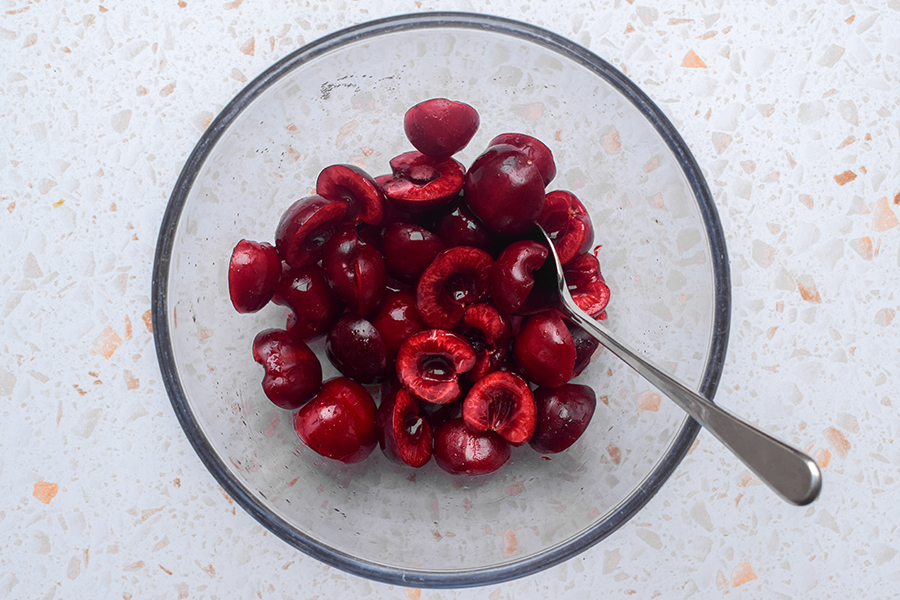 Meanwhile, beat together the lemon zest, double cream and icing sugar until it only just forms soft peaks.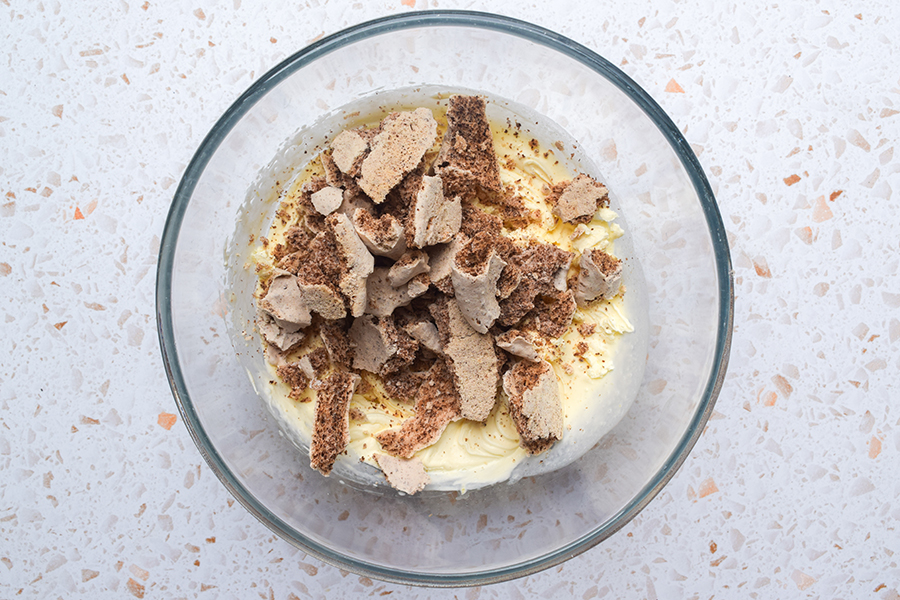 Fold the cherries and their maceration liquid, and most of the chocolate meringue, loosely crumbled, into the cream. Serve with the rest of the meringue crumbled over the top, a few more halved cherries, and a generous grating of dark chocolate.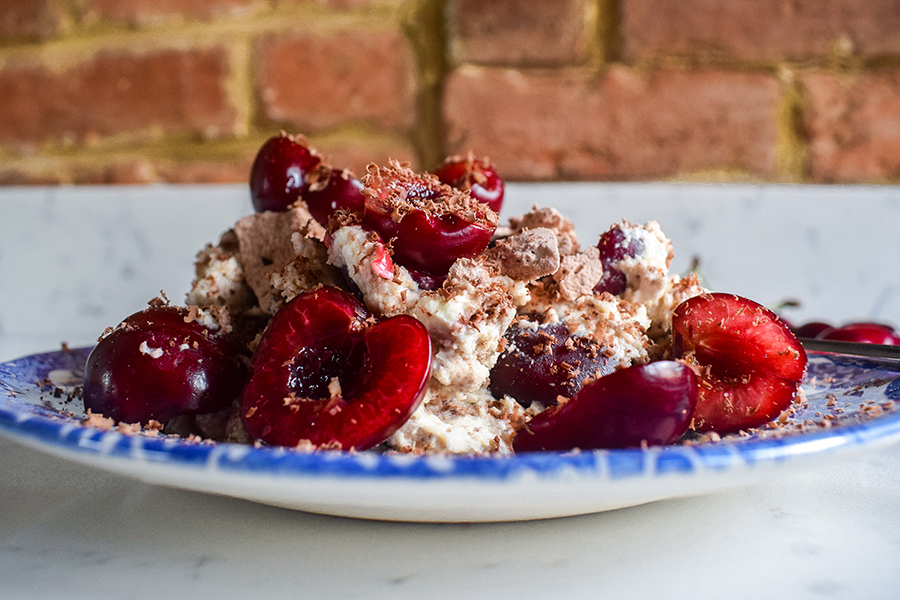 To make the chocolate meringues:
Preheat the oven to 130 degrees and line a baking tray with a piece of baking parchment.
Using an electric whisk, whisk the egg white until stiff. Gradually sprinkle in the sugar until the mixture is completely dissolved and the mixture is glossy. Whisk in the cornflour and white wine vinegar.
Using a spatula, fold the grated chocolate and cocoa powder into the mixture.
Spoon the mixture into three evenly spaced meringues on the prepared tray, and bake for 1 hour. Leave to cool in the oven.
Ingredients
Available in store
For the chocolate & cherry eton mess:

300g Kentish cherries, plus extra for serving
1 tsp caster sugar
zest 1/2 lemon + 2 tsp juice
400ml double cream
2 tsp icing sugar
dark chocolate, for serving (we used Choc Affair Classic Dark!)

For homemade chocolate meringues:

1 large egg white
50g caster sugar
1/4 tsp cornflour
1/4 tsp white wine vinegar
1/4 tsp vanilla extract
10g grated dark chocolate
1/2 tsp cocoa powder