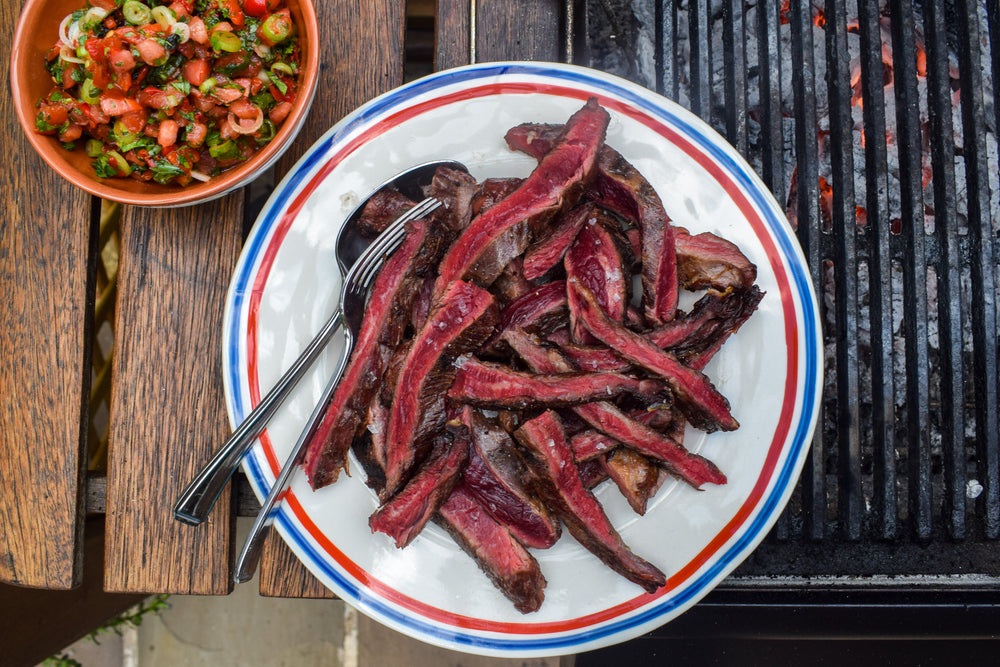 Skirt Steak with Charred Pepper Salsa
Written by: Rachel Phipps
Instructions
Rub the pepper with olive oil and season with sea salt before charring all over over direct heat until soft and blackened.
Chop the spring onions and tomato, and transfer to a medium bowl.
Once the pepper is cool enough to touch remove the stem, cut in half and remove the seeds.
Chop the pepper, charred skin included and add to the bowl.
Stir in the extra virgin olive oil, red wine vinegar, lemon juice and a generous amount of sea salt.
Finely chop the herbs and stir them into the salsa before seasoning to taste with more salt, lemon and vinegar, if needed.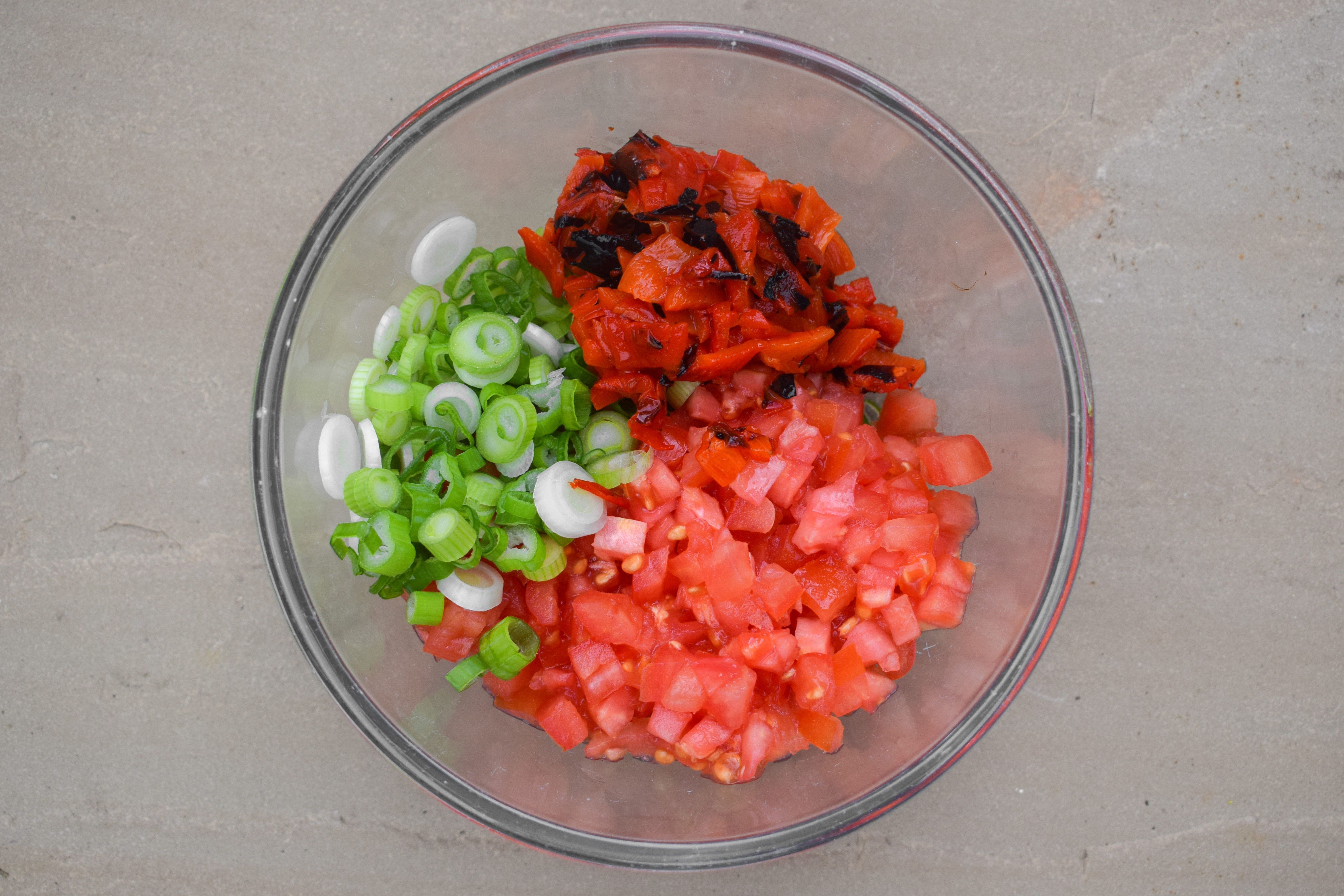 Oil and season the steaks before cooking them over direct heat until the outsides are charred and the steaks are cooked to your liking - we like them rare, but you don't want to cook a skirt steak more than medium rare.
Rest the steaks for at least 5 minutes before slicing, seasoning with a little more flaky sea salt and serving with the salsa.
Ingredients
Available in store
1 large red romaine pepper
olive oil
flaky sea salt
2 large spring onions
1 large bulls heart tomato
1 tbsp extra virgin olive oil
1/4 tsp red wine vinegar
juice of 1/4 lemon
small handful flat leaf parsley
small handful tarragon
small handful basil
freshly cracked black pepper
2 skirt steaks, at room temperature