Milly's Beef Keema Pies
Written by: Rachel Phipps & Milly Dawson
Instructions
Turmeric Pastry
First, make the pastry. In a food processor, blitz together the flour, turmeric, and salt briefly, just to combine. Add the cold butter, cubed, and pulse at intervals until the butter pieces have vanished and the mixture is sandy.
Gradually add the cold water, blitzing between each spoonful until the pastry comes together into a lump of dough. Remove it from the machine and bring it together with your hands, trying not to overwork it. Pat it into a flattened oval for easier rolling later, wrap in cling film and chill whilst you make the filling.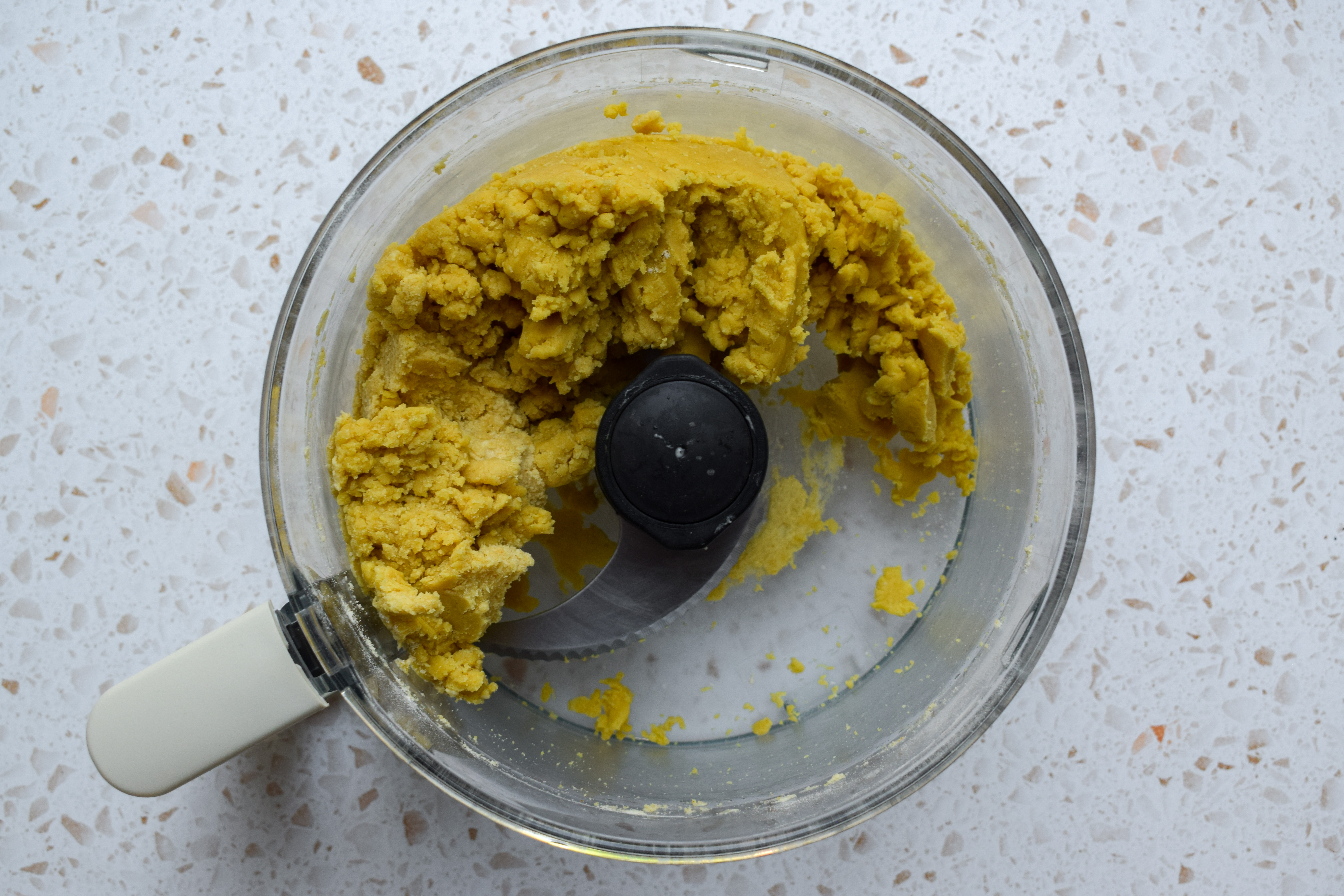 Keema Filling
In a mini chopper or small food processor add the onion, ginger, and garlic clove, all peeled and roughly chopped. Blitz into a rough paste. Deseed and chop the red pepper.
Heat the olive oil in a large, non-stick frying pan over a medium high heat. Add the onion paste, chopped peppers, and a generous pinch of salt, and cook for 6-8 minutes until everything is soft, aromatic, and just starting to colour.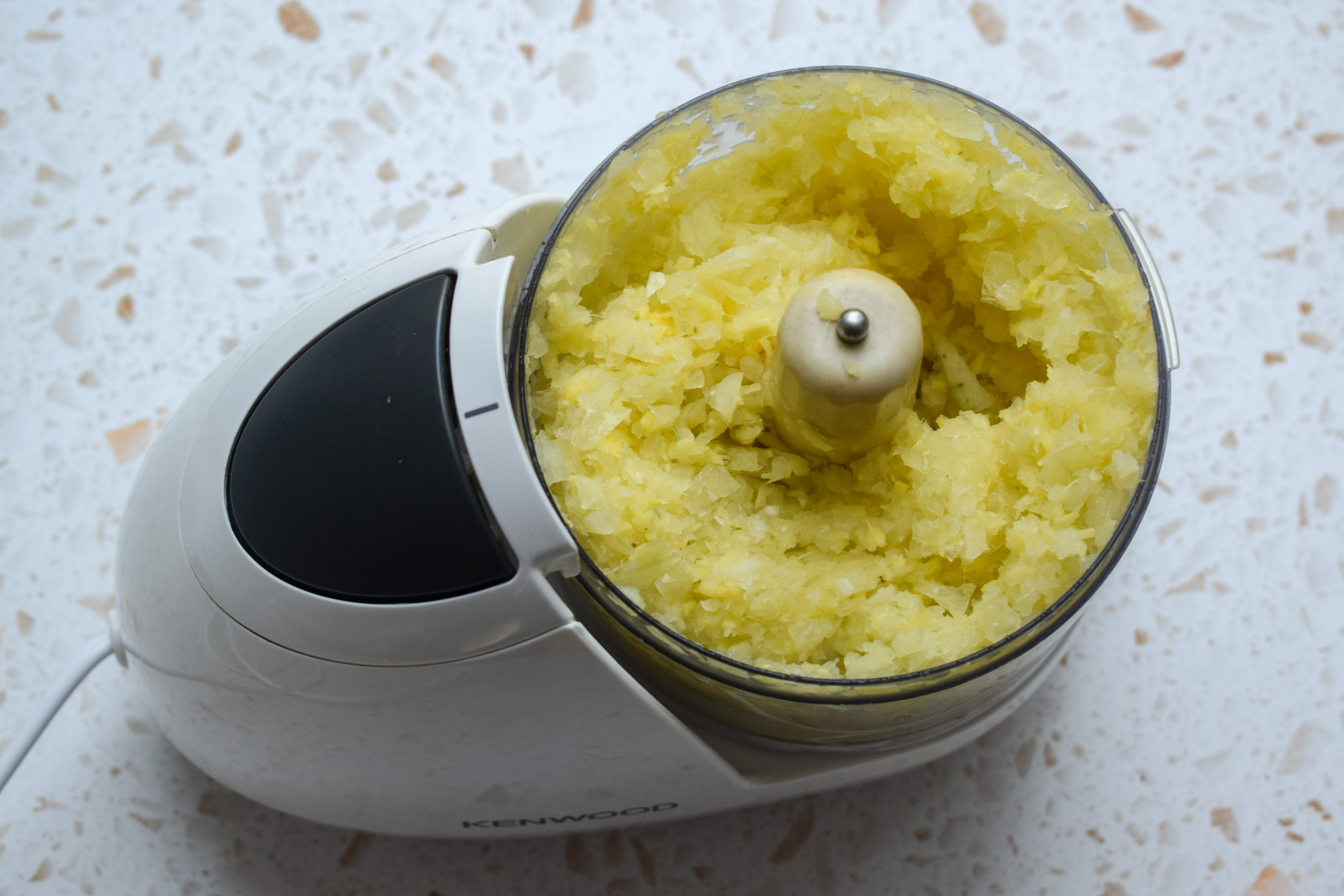 Stir in the beef mince, breaking it up with your wooden spoon or spatula as you go. Cook until the beef is slightly browned.
Stir in the curry powder and cook for a minute, followed by the tomato puree and mango chutney. Cook for another minute before stirring in the beef stock. Allow the mixture to bubble away for 10 minutes.
Remove the keema from the heat, stir in the lime juice and frozen peas, and season to taste with more salt, if needed. Leave to cool.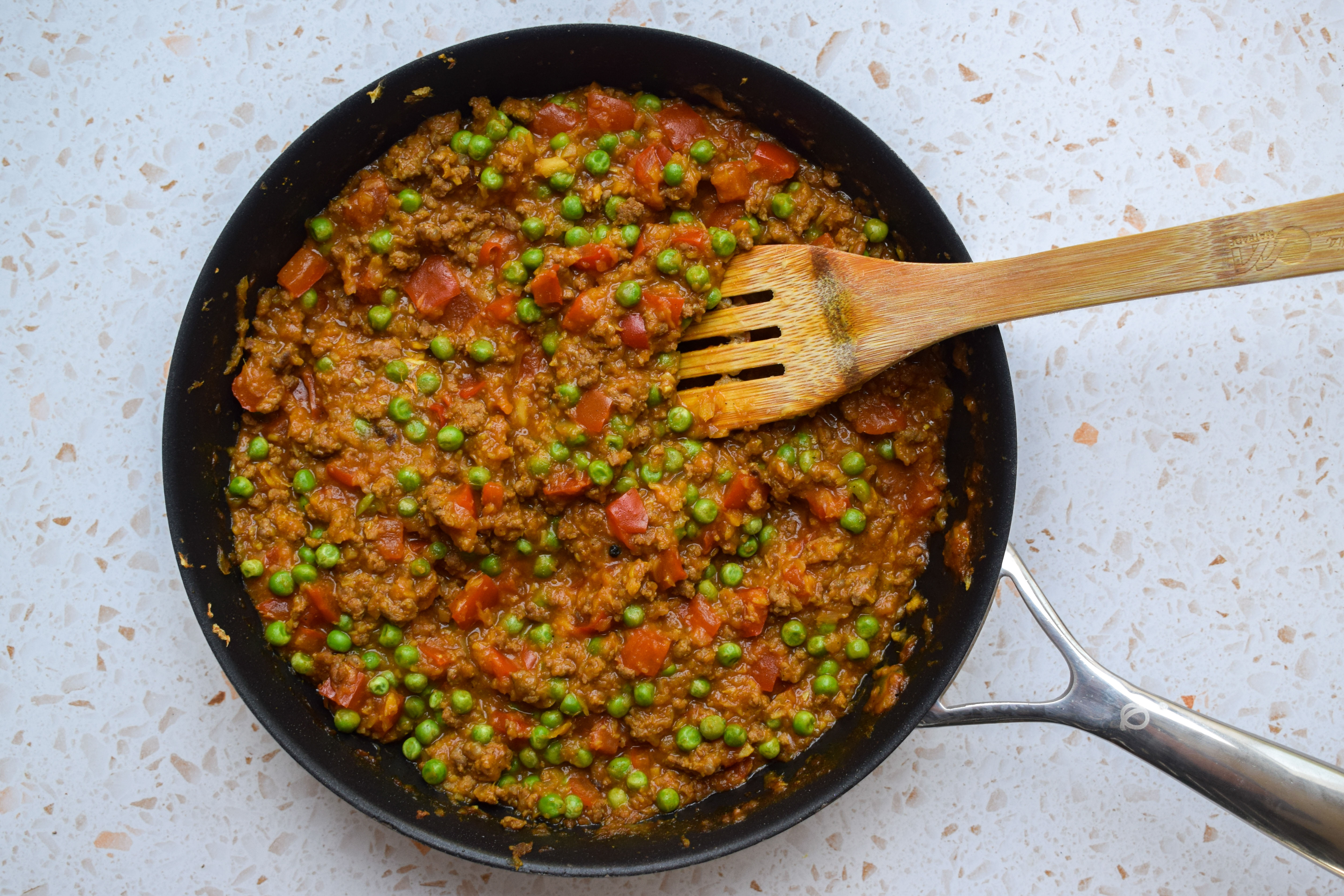 Pre-heat the oven to 200° / 180° fan.
Divide the dough into two pieces, one slightly larger than the other. Use the bigger lump to line the tins, and the smaller one to make the lids. Further divide the dough pieces into four and roll them out so that they fit the tins.
Line each tin with a round of pastry, making sure to push the pastry into the corners. Divide the filling between the prepared cases before brushing the edges with egg wash and laying the lids over the top. Press the two pieces of pastry together before trimming off any excess and fluting the edge of the pastry between your thumb and forefinger, if desired.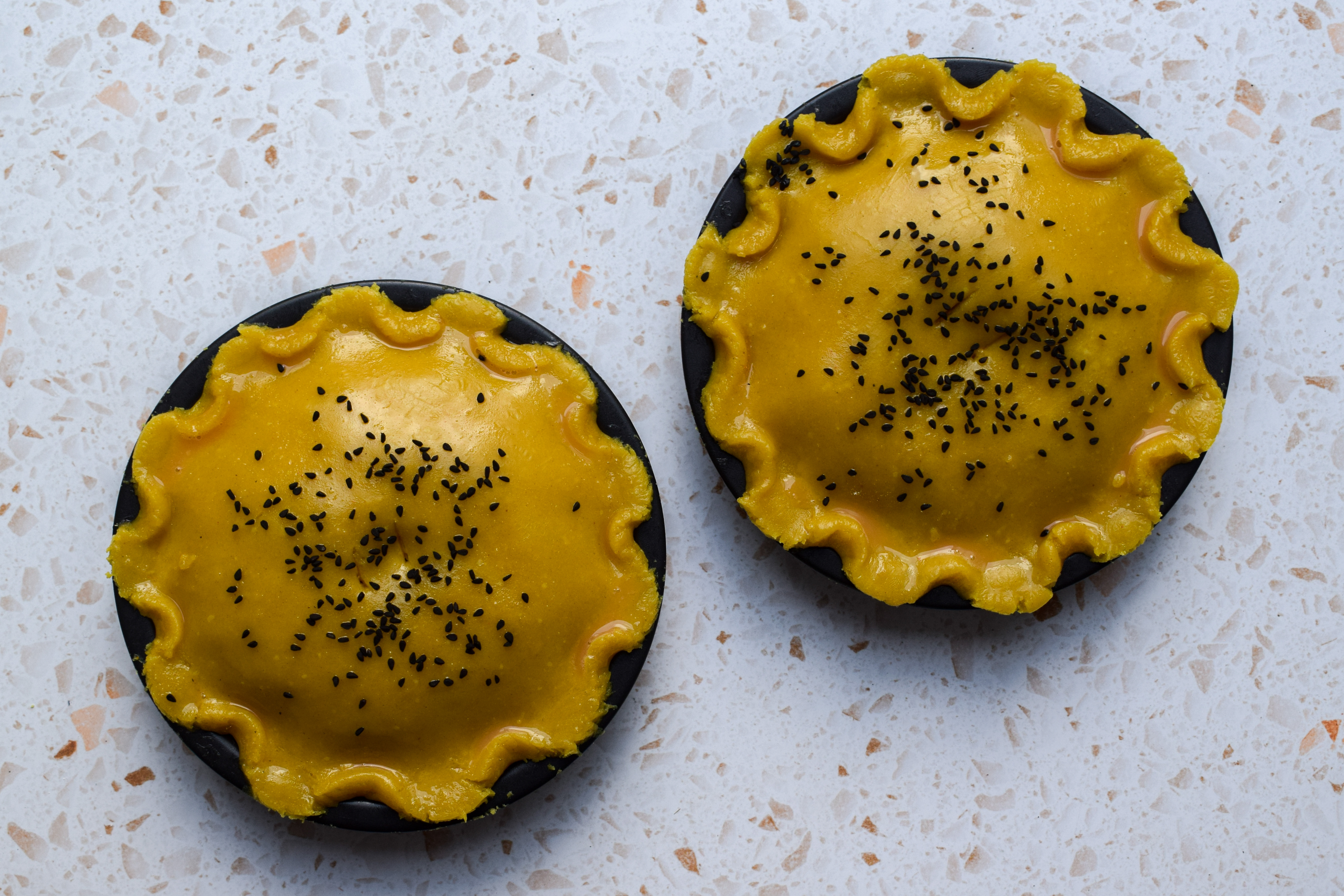 Using a sharp knife, make a little incision in the top of each pie to allow steam to escape in the oven. Brush again with egg wash and sprinkle with the onion seeds. Bake for 30 minutes until the pastry is golden. Remove from the pie tins just before serving.
Ingredients
Available in store
For the Turmeric Pastry

450g plain flour (plus extra for rolling)
¾ tsp turmeric
¾ tsp salt
225g chilled butter (plus extra for greasing)
5-6 tbsp cold water
1 egg, lightly beaten
8g black onion seeds
 

For the Keema Filling

1 small onion
1 clove garlic
60g fresh ginger
1 red pepper
½ tbsp olive oil
pinch salt
250g beef mince
½ tbsp hot curry powder (or 2 tsp garam masala and 1 tsp hot chilli powder)
1 ½ tbsp tomato puree
1 tbsp mango chutney
250ml beef stock (made with 1 stock cube)
juice of ½ lime
100g frozen peas