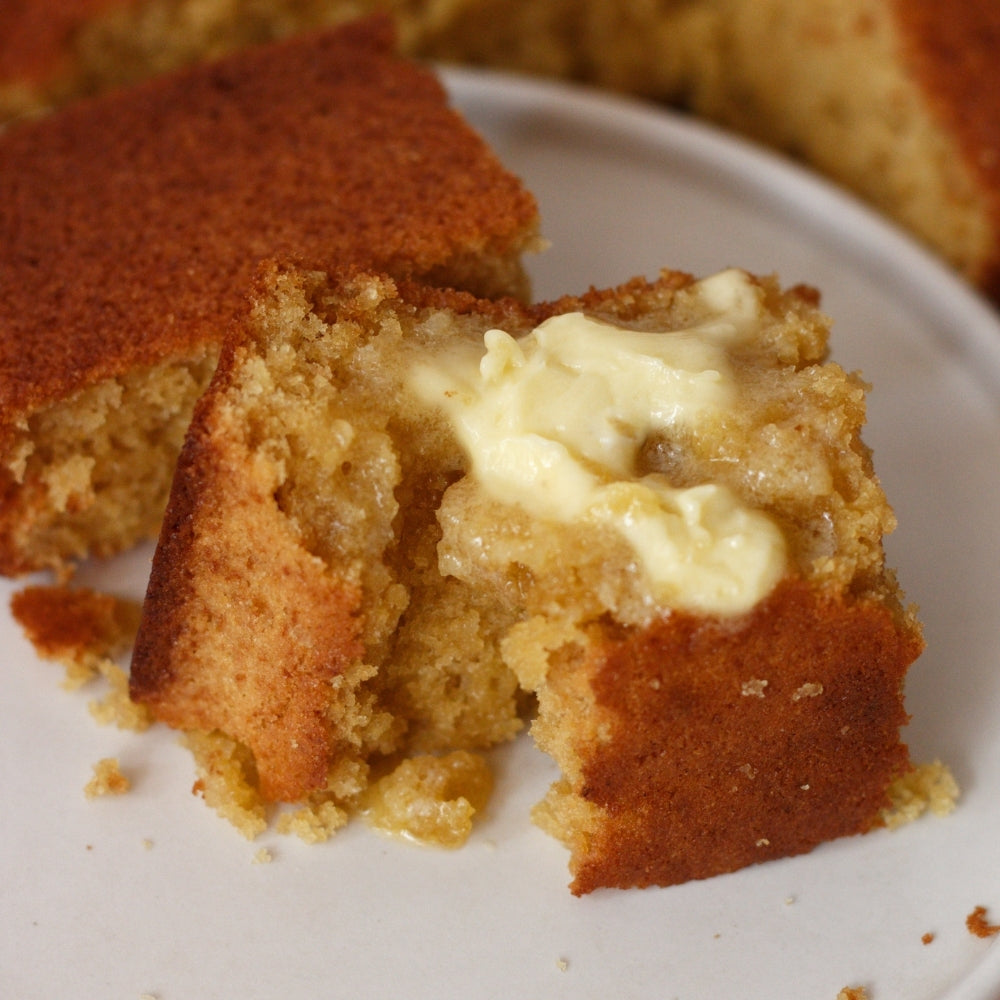 Cornbread
Instructions
Preheat oven to 200 degrees centigrade or gas mark 5.
Grease a square pan (8 or 9 inches).
Mix all dry ingredients together.
In a separate bowl, whisk butter, sugar and honey together before adding and whisking in the egg and then the buttermilk or milk.
Pour into dry ingredients and fold until just incorporated.
Spoon into the pan and bake for 20 minutes or so - it should be golden around the edges and spring back in the middle if you poke it gently with your finger.
Keep in an airtight tin for up a week, though the reality is that you'll likely eat it all within 24 hours!
Ingredients
Available in store
120g cornmeal
125g plain flour
1 tsp baking powder
1/2 tsp bicarbonate of soda
115g very soft, unsalted butter
Big pinch of salt
67g light brown sugar
30ml or 2 tbsps honey
1 large egg
240ml of buttermilk or milk with the juice of a lemon squeezed in