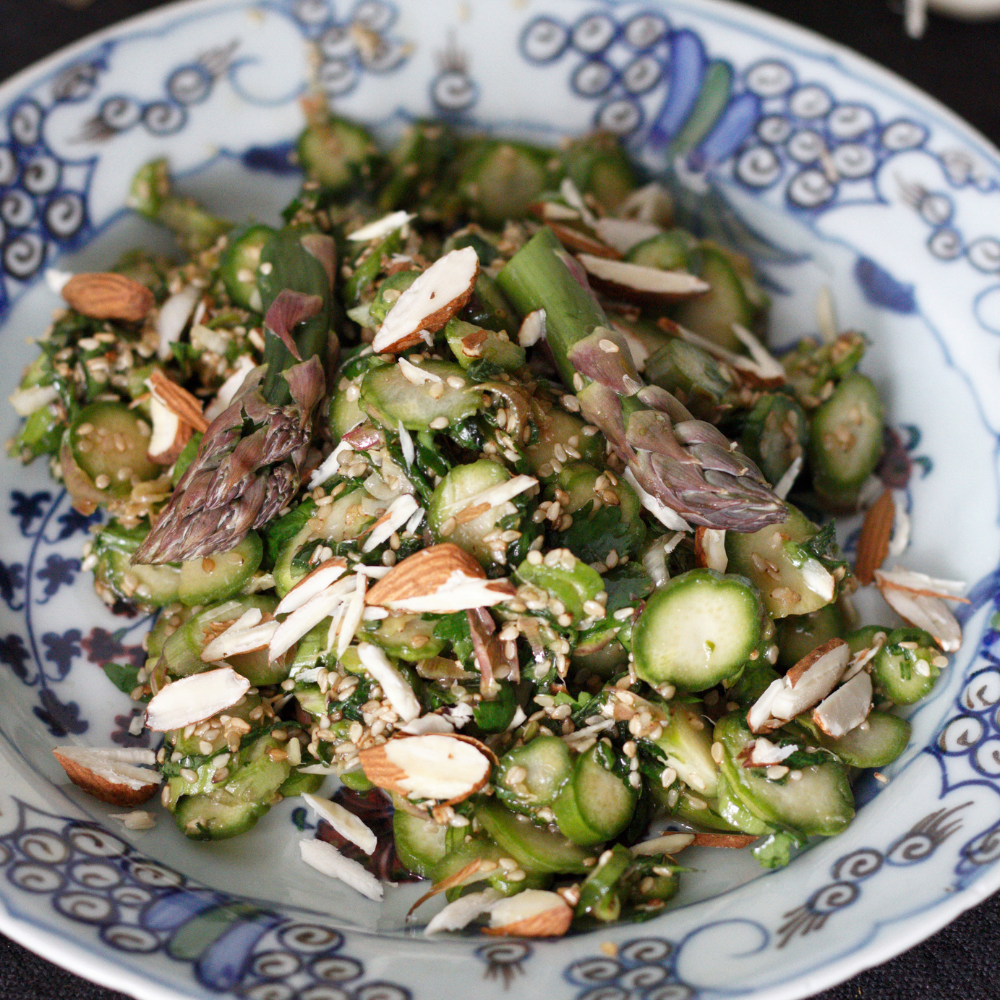 Asparagus & Herb Salad
Instructions
Chop the woody ends off the asparagus and set aside. You can use them in a soup recipe later.
Finely slice the rest of the stalk. You can reserve the tips for dipping sauces if you like.
Whisk all other ingredients in a bowl before adding to sliced asparagus, mixing well.
Cover the bowl and leave to rest in the fridge for an hour or so.
Serve.
Ingredients
Available in store
A bunch of asparagus
1 tbsp rice wine vinegar
1 tbsp veg oil
1 tbsp brown sugar
1/2 tbsp soy sauce
Fresh lime juice, from 1 lime
1 tsp sesame oil
1/2 tbsp grated fresh ginger
1 small clove garlic, minced
2 spring onions, finely chopped
2 tsps chopped fresh mint
2 tsps chopped fresh coriander
1 tbsp sesame seeds
50g sliced almonds